Watch the replay of our third webinar
"Blue light exposure – Highlighting effects in skin using Atomic Force Microscopy", a webinar presented by Jean-André Lapart.
00:00 Introduction and presentation
01:40  Introduction about Blue light
05:48  Generalities about Atomic Force Microscopy (AFM)
10:44  Characterization of Blue light effects in skin
16:40  Conclusion
Don't miss anything
Follow our other news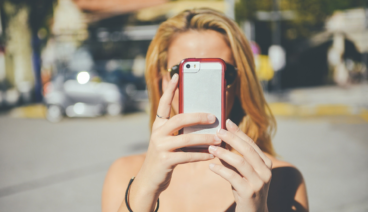 Since the beginning of human life, our skin has always been exposed to different levels of light. However, not every wavelenghts of light have the same impacts on our skin, some can be good and other bad.
Read more

22 April 2021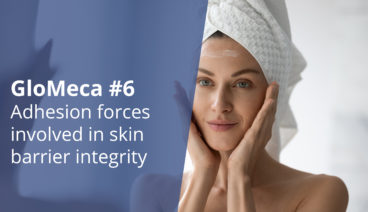 Characterizing mechanical and adhesion forces with AFM allows to better study skin integrity and pave the way to new cosmetic products development.
Read more

25 March 2021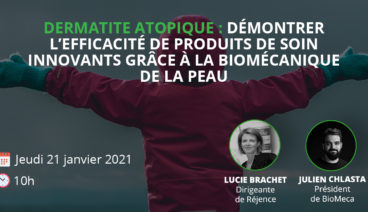 "Atopic Dermatitis – Demonstrating the effectiveness of innovative skin care products through skin biomechanics", a special webinar about an innovative study presented by Julien Chlasta, CEO of BioMeca, and Lucie Brachet, Founder of Réjence. Only available in French.
Read more

22 January 2021